Individual/Groups of Stones and Crystals
Showing all 3 results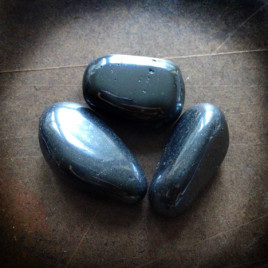 Hematite Trio
Three hematite stones for use in conjunction with crystal matrix grids, for cleaning and charging other stones, or just to have and to hold. Hematite is a Master Stone...use to clean and clear all the other stones. It is also extremely grounding and balancing. Deep mama-love from the core of our Mother Earth.
not rated
$

12.00
Add to cart
Quick View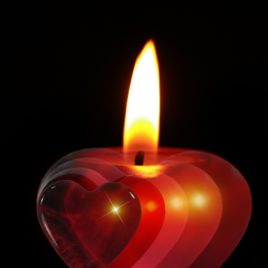 Hungry Ghost Busting and Unconditional Self-Love Kit
Eliminate the Hungry Ghosts — things like guilt, shame and regret— that are holding you back, and call in Unconditional Self-Love.
This kit was designed specifically to be used in my
Yoga for Busy People — 10 minutes a day. 40 days. Transform Your Life, online class
, but it is available for purchase by anyone.
What you get in the kit:
1 piece of obsidian
1 piece of rainbow fluorite
1 piece of rose quartz
1 piece of clear quartz
1 bottle of my Rhodonite, Pink Tourmaline, Rhodochrosite and Rose Quartz Stone Medicine Elixir (4 Pinks Elixir)
1 bottle of my Ghosts Be Gone! banishing and clearing spray (this is a smudging spray, wonderful for clearing and preparing sacred space for ritual and practice, for eliminating negative energies and entities and for banishing, Hungry Ghosts. So helpful when you are somewhere that you can't  use smoke.)
1 Obsidian Butterfly Medicine Bag to hold your stones
Stone information sheets with a summary of properties and use and care for your stones
Instructions for using your stone elixirs and spray
This is a kit that you will use a lot! I specifically picked the stones, spray and elixir to support you not only in your work in this class, but to have so many applications beyond the class.
These are work-horse elements that you will find yourself using everyday.
***NOTE: This item is a pre-order (as of October 14th, 2016) and will begin shipping the end of November.***
not rated
$

49.00
Add to cart
Quick View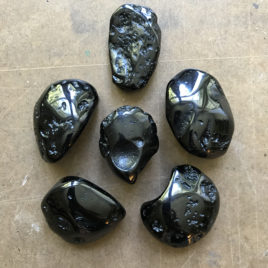 Tektite (1 piece)
Stardust Magick / Fire from Heaven Awakens Kundalini / Future Vision / Portals / Interdimensional Travel / Soul Path Work
They come to our planet as fire balls that fall from the sky. They are meteors, extraterrestrial material that, upon impact, fuses with terrestrial materials. They contain all the elements: ether (space), air, fire, water (vaporized) and earth.
Their alchemical union mimics that of the creation of our Universe. They invite us to work with energies that transmute everything that we carry with us on our soul journey through this and many other lifetimes.
This elixir is powerful and deeply transformative. You will be working with a material that is billions of years old, and has traveled millions of years to be with you.
Learn more in my online class
Learn more about this powerful stone and how you can use it to find your true destiny in
my online class, Write Your Destiny with Tektites: Ink Stone of the Thunder God.
Fate is a story someone tells you about your life. Destiny is the story you write for yourself. — Wild Teal
not rated
$

5.00
Add to cart
Quick View