Welcome to Obsidian Butterfly
Obsidian Butterfly makes healing elixirs from ancient stones, and nourishing plants. The elixirs are formulated as liquids, creams and balms to be used in and on the body in sacred rituals and in the most sacred activity of all…daily life.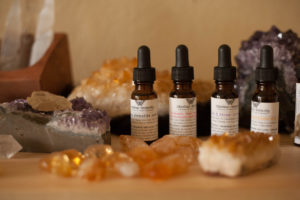 Stones are something you can stand on
but they are made of star stuff
and mystery.
They are our core
Ma
The Mother.
They are the essence of our Sun
The Father.
They are the Obsidian Butterfly
come to take us from our cave
into the light.
—Teal